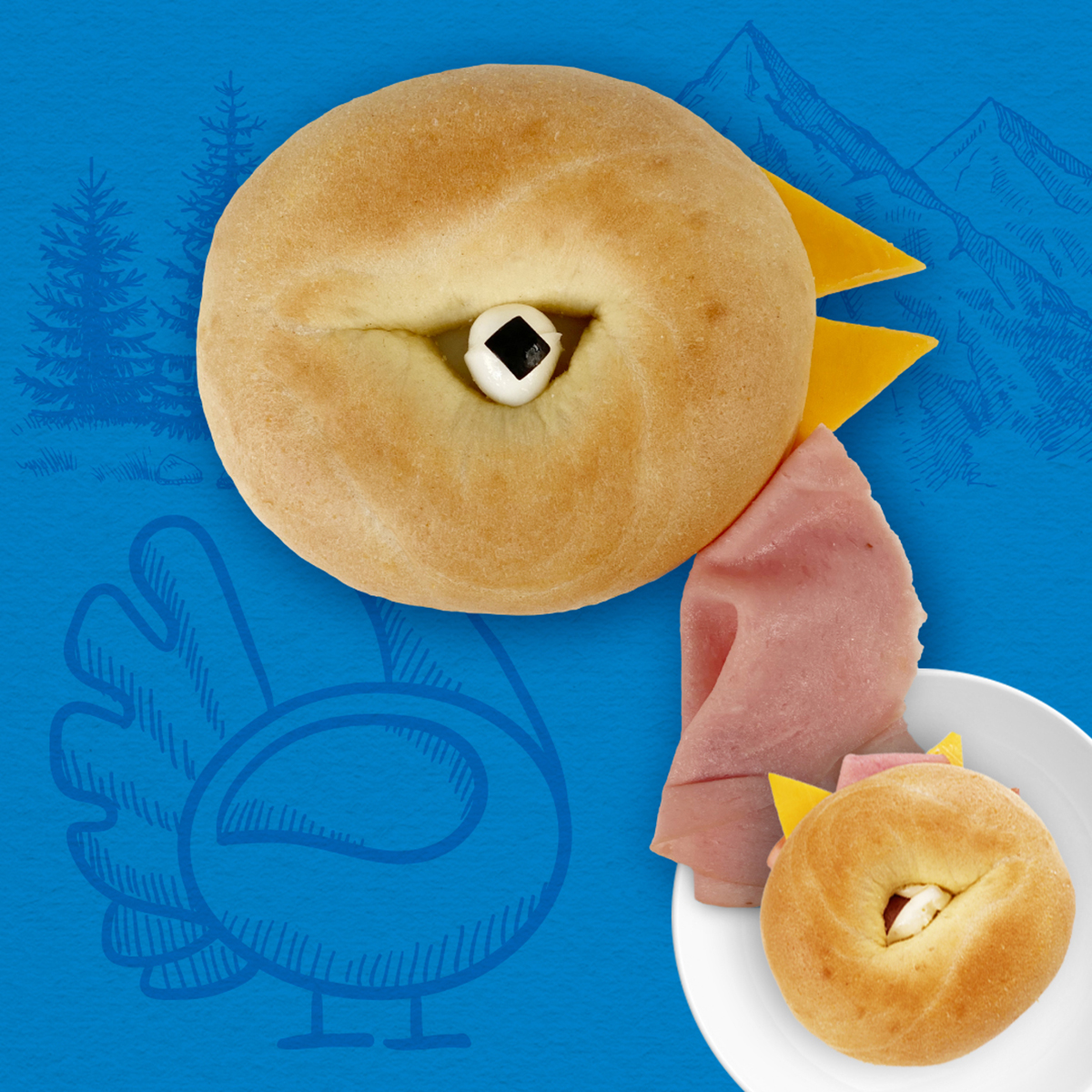 Turkey Turkey Sandwich
Ingredients
1 Plain or Onion Lender's® Bagel
2-3 Slices Turkey Deli Meat
1-2 Cheddar Cheese Slices
1 Black Olive (Cut Into a Small Square)
1 Mozzarella Pearls
Mayo
Instructions
Spread mayo on the inner part of both halves of a toasted or untoasted Lender's bagel
Place cheddar cheese slices and turkey meat on one half of a bagel, with the corners of two cheese slices sticking out to form a beak
Put the other half of the bagel on top to form a sandwich
Place the black olive square into the mozzarella pearl, and place into the hole in the middle of the top half of the bagel to form the eye
(Optional) Place an additional slice of turkey just below the beak on the outside of the sandwich so it bears a striking resemblance to a turkey. Giggle uncontrollably.
Gobble it up!