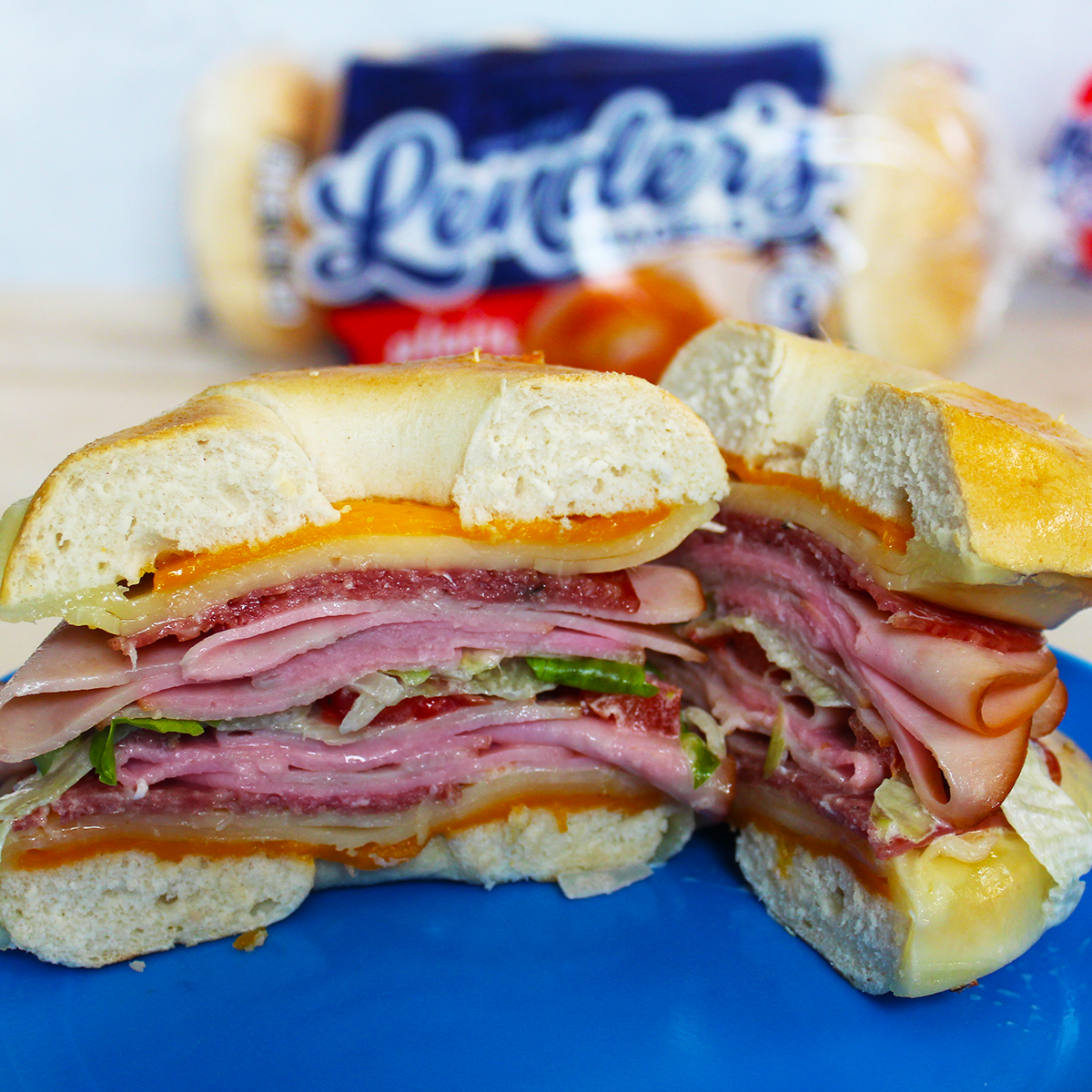 Hero Bagel Sandwich
Ingredients
1 Lender's® Bagel, Any Flavor
2 Cups Chopped Lettuce
2 TBSP Mayo
1 TBSP Red Wine Vinegar
1 tsp Garlic Powder
1 tsp Oregano
½ Cup Pepperoncini
½ White Onion, Sliced
2 Slices Cheddar Cheese
2 Slices Provolone Cheese
2 Slices Swiss Cheese
2 Slices Salami
2 Slices Ham
2 Slices Turkey
1 Tomato, Sliced
Instructions
In a medium bowl, mix chopped lettuce, mayo, red wine vinegar, garlic powder, oregano, pepperoncini, and white onion slices
Assemble sandwich by placing one slice of each cheese and deli meat on each half of the bagel
Add more meats and cheese if you want. The more the better!
On one half, add lettuce mixture and 2 slices of tomato
Make the sandwich and eat!