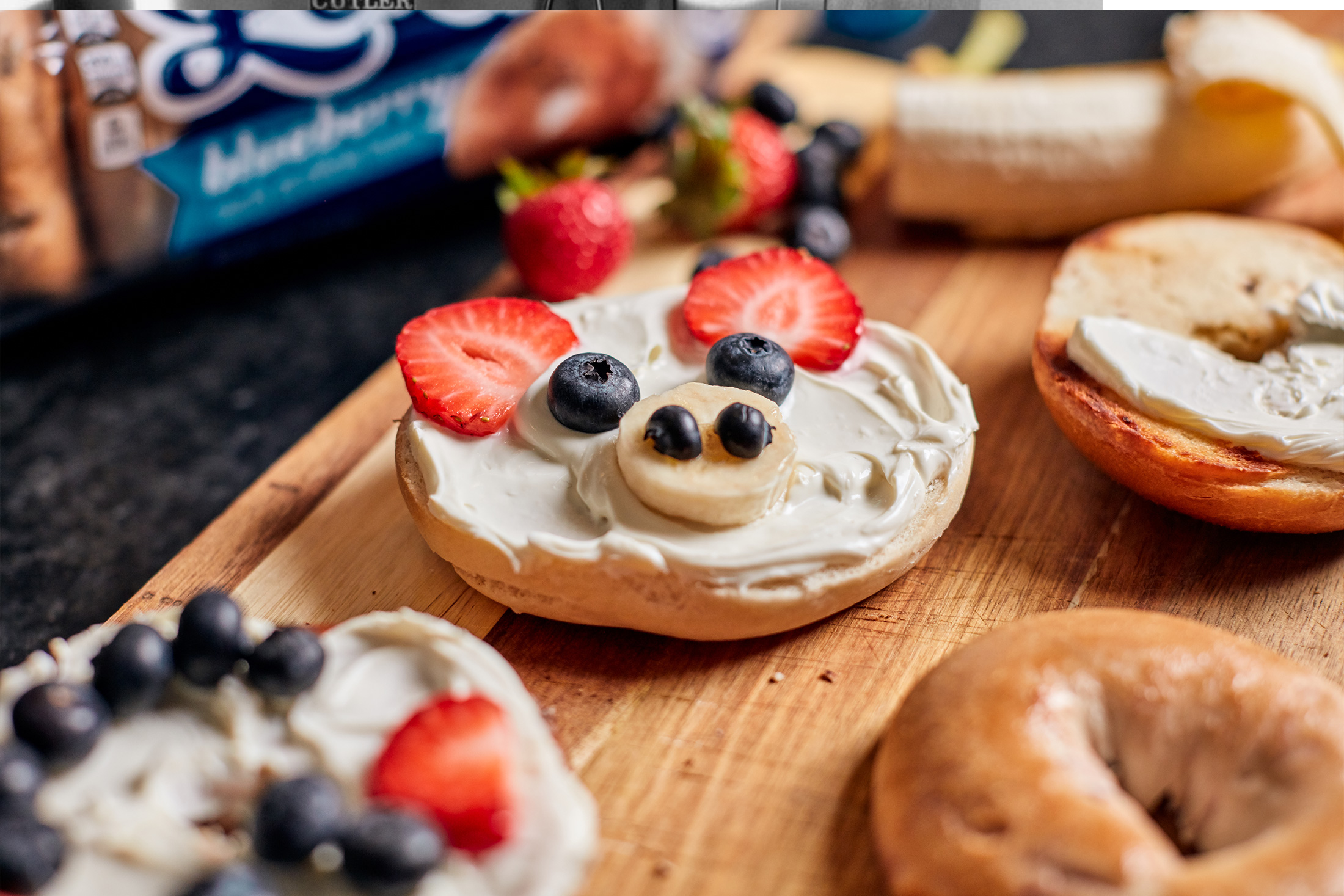 Fruity Faces
Ingredients
2-3 Lender's ® Bagel, any flavor
Cream Cheese
Fresh Fruit (we recommend, raspberries, blueberries, strawberries and bananas, but blackberries, kiwi, peaches sound good too, anything tasty and colorful, really)
If you want to be one of THOSE parents, veggies like broccoli, cauliflower, or carrots (very optional)​
Instructions
Lightly toast your bagels (optional)​
Evenly spread a thin layer of cream cheese - enough to make it all white, and let the fruit stick, but not so much that you can bury a blueberry.​
Make some fun faces! Smiles with blueberries, piggies with bananas, kitties with strawberries, be creative!​