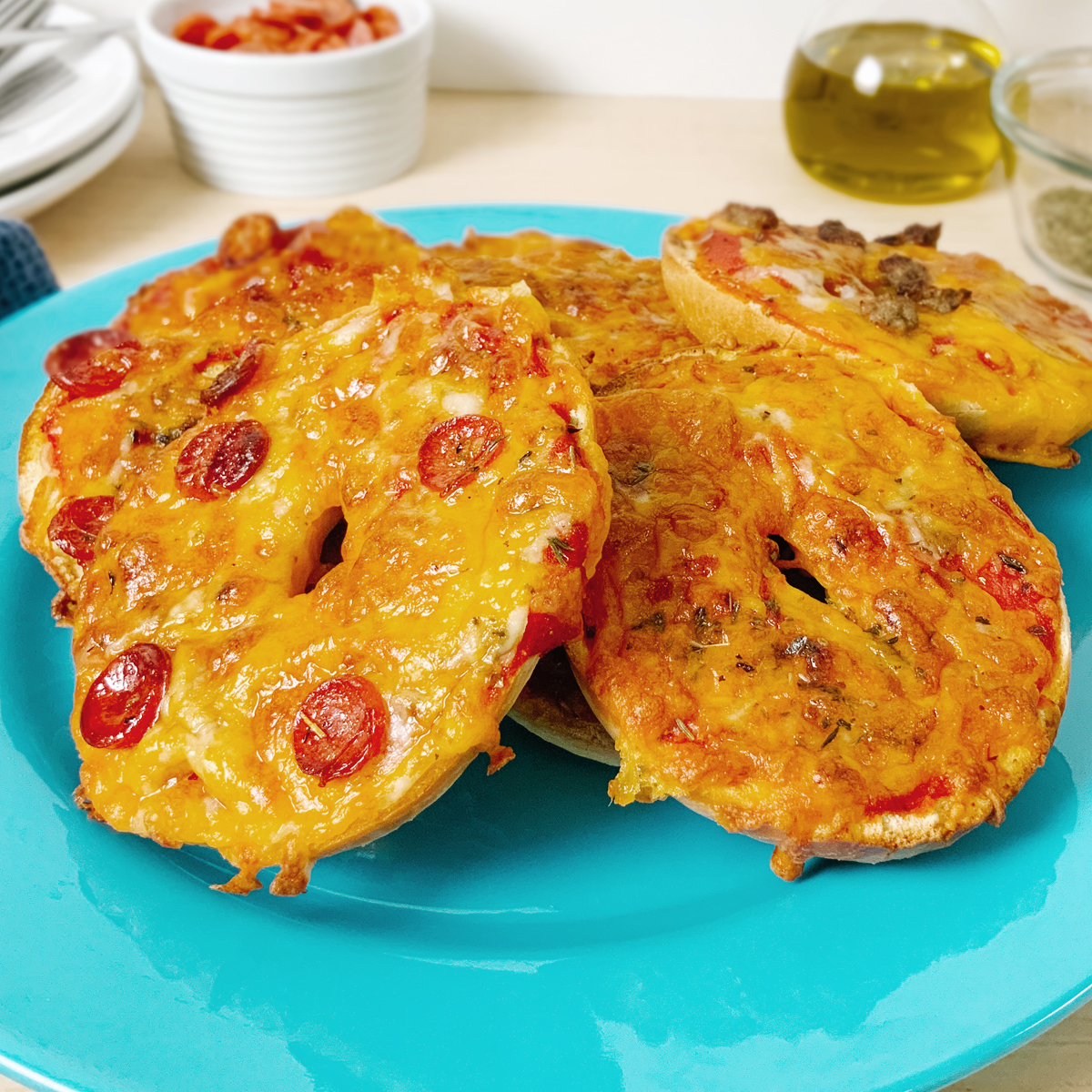 Family Bagel Pizza Night
Ingredients
3 Lender's® Bagels, Onion or Plain
8oz Pizza Sauce
Shredded Cheese (any flavor)
Favorite Pizza Toppings
1 tsp Italian Seasoning
Instructions
Preheat oven to 375 degrees
Arrange Lender's bagel halves on a baking sheet, cut side up
Spread a thin layer of pizza sauce on each bagel half
Top with your favorite cheese, we suggest Mozarella, Cheddar, or Colby Jack
Top cheese with your favorite pizza toppings, we suggest some combination of sausage, pepperoni, onion, green pepper, macaroni and cheese, BBQ chicken, and/or anchovies. We do NOT recommend pineapple, as that is wrong.
Sprinkle lightly with Italian seasoning
Heat in oven 8-10 minutes until cheese is melty and lightly toasted
Remove from oven and let stand for 5 minutes
Enjoy!