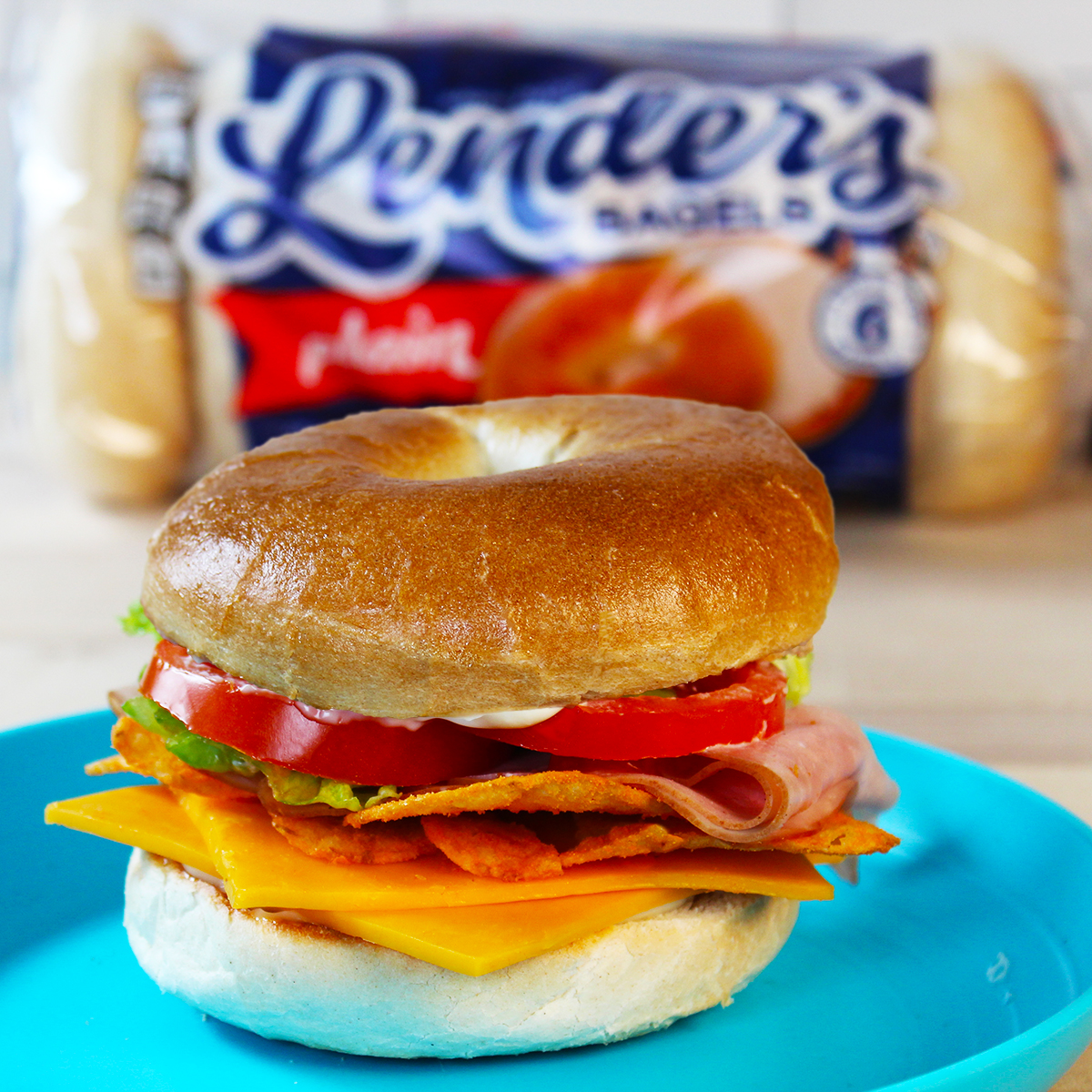 Crunchy Munchy Chip Sandwich
Ingredients
1 Lender's® Bagel, any flavor
2 Slices of cheese, any flavor
A handful of potato chips, any flavor
Dollop of mayonnaise
A couple of slices of ham, turkey, salami, and/or roast beef
2 leafs of lettuce
2 slices of tomato
Instructions
Toast one of your favorite Lender's Bagels
Spread mayo on both halves
Stack as much cheese, deli meat, lettuce, and tomato with potato chips mixed throughout
For best results, make sure some chips are right next to the meat. Trust us.
Enjoy with more chips on the side, if you're still hungry!