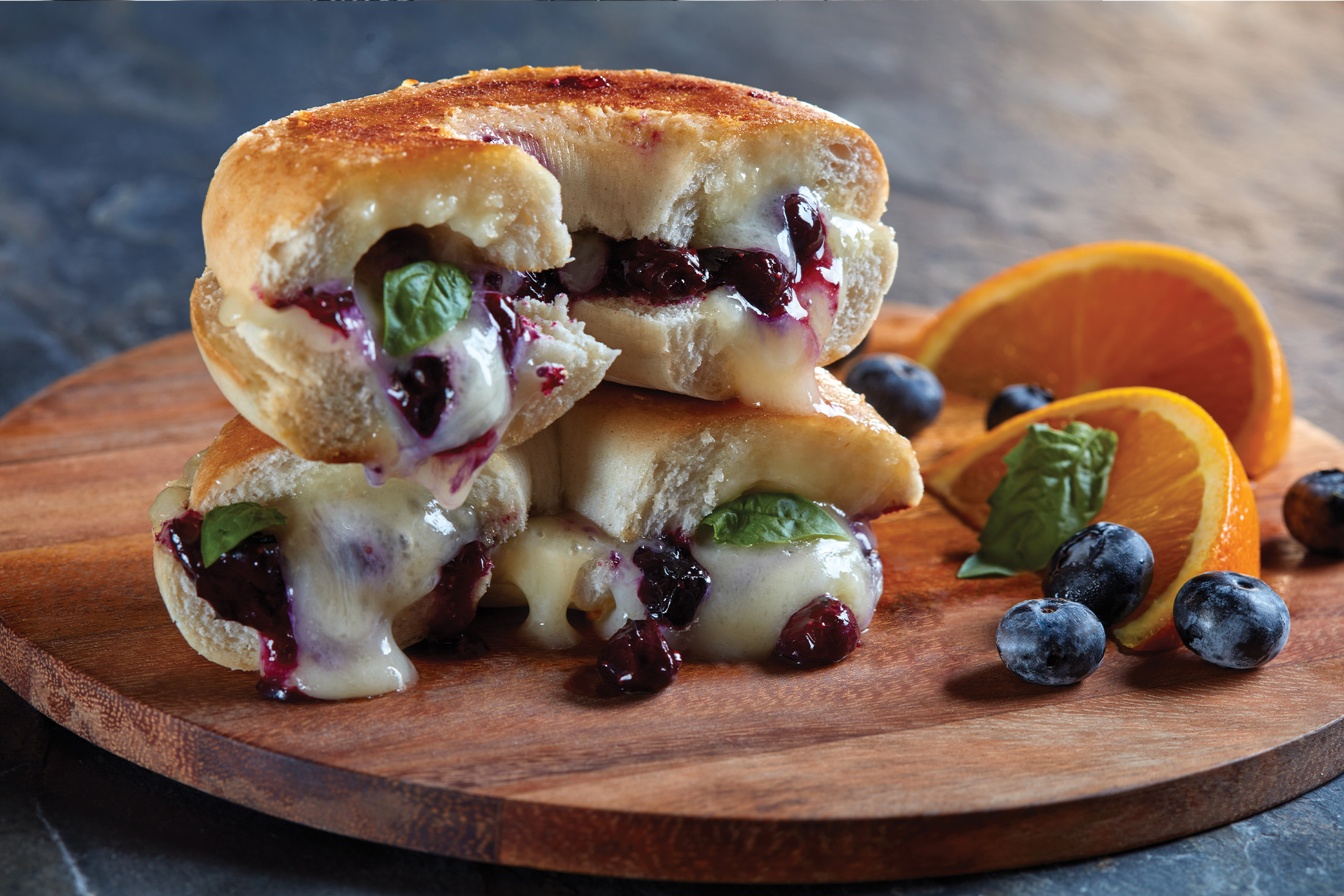 Blueberry Basil Grilled Cheese​
Ingredients
1 package Lender's® bagels​
4.5 ounces Brie Cheese, cut into 24 2-inch slices​
3/4 cup Blueberry Preserves​
Fresh Basil Leaves, optional​
Instructions
Butter the outsides of each bagel.
Divide the Brie among the cut sides of bagel bottoms. ​
Top with blueberry preserves, basil and bagel top. ​
Grill in a panini press or skillet until cheese is melted and outside of bagel is golden brown. ​
NOTE: The rind of Brie can be eaten, but if preferred; it can easily be removed by slicing it off the wheel.​